As if I hadn't experienced enough hospitality yet, I took up my penultimate invitation and flew to Latvia, just in time for Russian Orthodox Christmas. My lovely Russian friends with whom we had many a dumpling in Caen took me in from the cold in Riga, and I got to experience another part of Europe, where had I not had people to visit would otherwise not have been to.
One of the thing that sticks most about my time in Riga is the food. For memories' sake, I asked Katja and Polina to write down everything we tried. Both the Russian and Lativan Lido's took me back to my Sizzler days (circa 1992, but at 1971 prices), but introduced me to some of the tastiest food this side of the Eastern block.
I've done my best with the Russian, Latvian and ango-version spelling, and due to the dark, cost nature of the restaurants, I didn't take any photos. These photos are all sourced elsewhere (click for links), but give you an idea of the cuisine, which is delicious.
борщ (Borshch) - traditional red soup with sour cream and garlic
Холодец (Holodiec) - boiled meat and jelly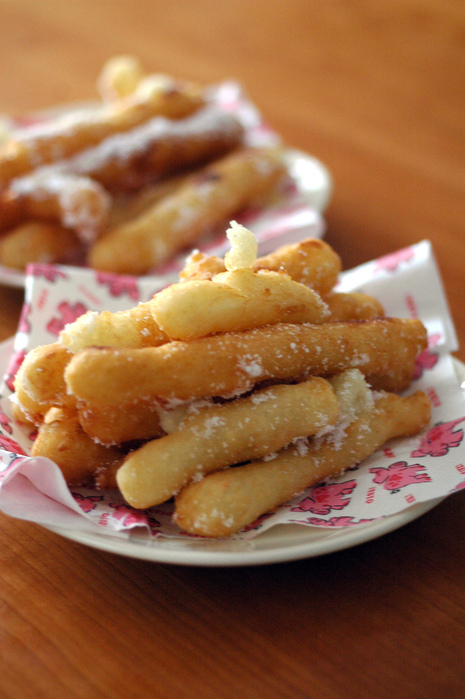 Hvorost - fried pastry, similar to Italian crostoli
блины (Blini) - Russian pancakes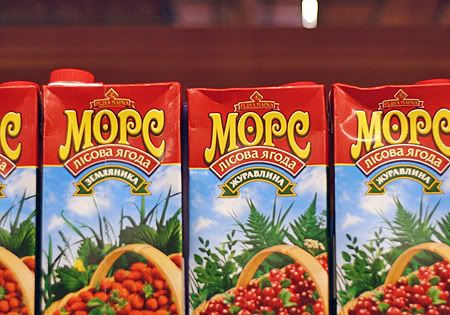 Mors - hot brewed cranberry drink
Soļanka - soup with garlic, sour cream, black olives and lemon
Pelēkie zirņi - Latvian grey peas with bacon and onion
Голубцы (Golubci) – cabbage leaf rolls with meat and rice
Драники (Draniki) – potato pancakes with sour cream
Tweet this!